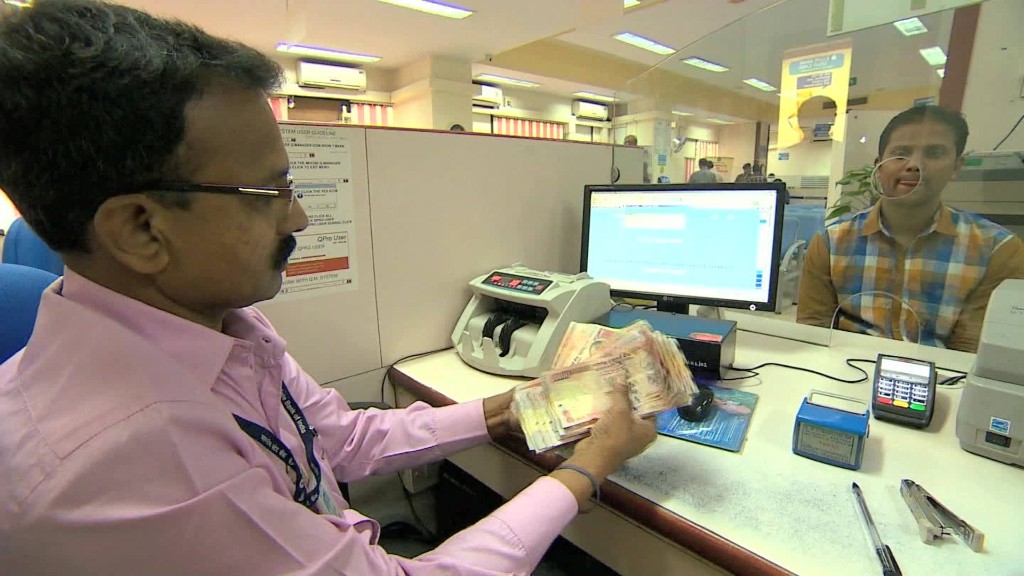 Twenty million Indians just got a 50% break on their taxes.
The country's annual budget, rolled out Wednesday by Finance Minister Arun Jaitley, slashes the tax rate from 10% to 5% on income between 250,000 rupees ($ 3,700) and 500,000 rupees ($ 7,400).
The change means that the roughly 20 million Indians with incomes within that bracket will see their tax liability halved next year. Indians earning less than 250,000 rupees do not pay income tax.
Indians with larger incomes will also enjoy the tax break, saving 12,500 rupees ($ 185) each. But they will still face higher rates on income earned above 500,000 rupees. For example, the tax rate on income above 1 million rupees ($ 14,800) is 30%.
The Indian government hopes the concession will convince more people to pay taxes and widen the country's shockingly small tax base. Less than 2% of the country's 1.3 billion citizens pay any income tax at all.
The tax cut will be paid for with a 10% surcharge on income between 5 million rupees ($ 74,000) and 10 million rupees ($ 148,000).
Related: India's tax dodgers still hiding hundreds of billions
"We are largely a tax non-compliant society," Jaitley said Wednesday. "The predominance of cash in our economy makes it possible for people to evade taxes."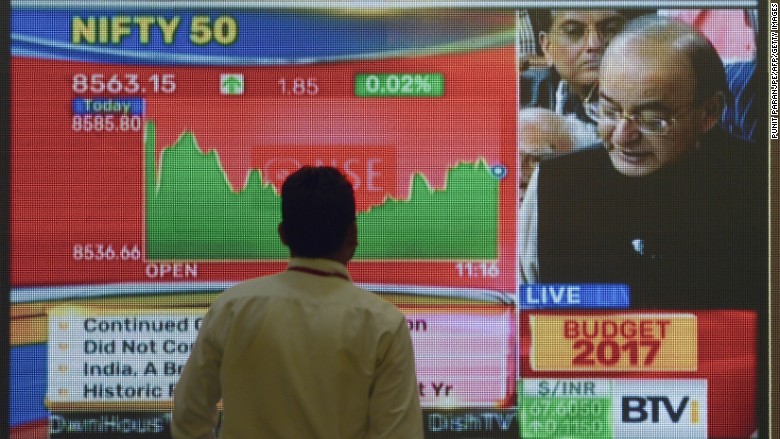 Prime Minister Narendra Modi launched a dramatic effort last year to reduce India's reliance on cash. In November, he shocked the country by suddenly scrapping all 500 and 1,000 rupee notes.
The move instantly made 86% of India's cash worthless and sparked chaos around the country, hitting several key sectors of the economy and dramatically slowing India's stellar growth rate.
Related: 50 days of pain after India trashed its cash
The government has stuck to its guns, saying the effort will reduce corruption and tax evasion. Jaitley described it as a "bold and decisive measure" in his budget speech.
"For several decades, tax evasion for many had become a way of life," the finance minister said. "This has bred a parallel economy that is unacceptable in an inclusive society."