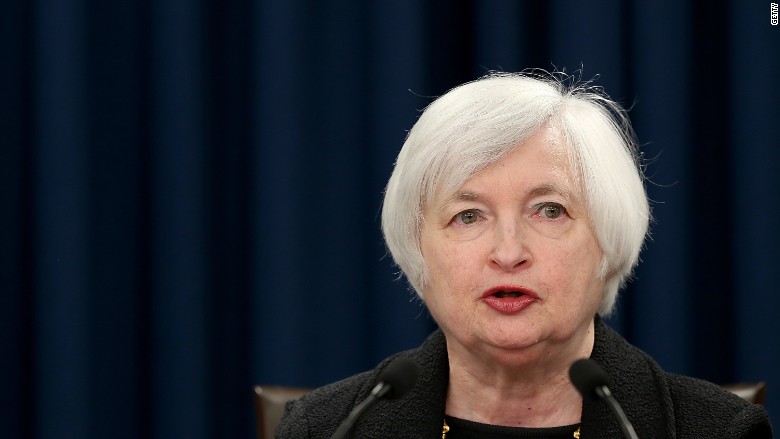 All eyes are on Janet Yellen and the Federal Reserve.
The Fed's committee concludes its two-day meeting with an announcement at 2 p.m. Wednesday over its decision on interest rates and policy. No one expects a hike in interest rates at the end of this meeting.
In fact, after significant market volatility at the beginning of the year, fears of China's slowdown and extremely volatile oil prices, the Fed is expected to lower its plans for rate hikes in 2016.
In December, Fed Chair Yellen and the committee decided to raise rates for the first time in nearly a decade. At the time, they estimated that they would raise interest rates about four times in 2016.
Related: Are markets holding the Fed hostage
But since the start of the year, there's been a huge disparity between the Fed's expectations and Wall Street, which at one point bet there would be no rate hikes at all this year. At this point, very few expect more than two rate hikes this year.
Another key factor that could hold back the Fed is other central banks. From Japan to the European Central Bank, many are using negative interest rates to spark economic growth. So far it's not working, but it's hard for the Fed to raise rates while others are going further into negative territory.
Related: Central banks' steroids aren't working
Stock markets have calmed down a bit from their roller coaster ride and oil prices have rebounded. China fears are dimming too. The U.S. economy is moving in the right direction — Unemployment continues to fall and inflation is slowly inching towards the Fed's 2% target. Right now inflation is at 1.3% but it has moved up for three straight months.