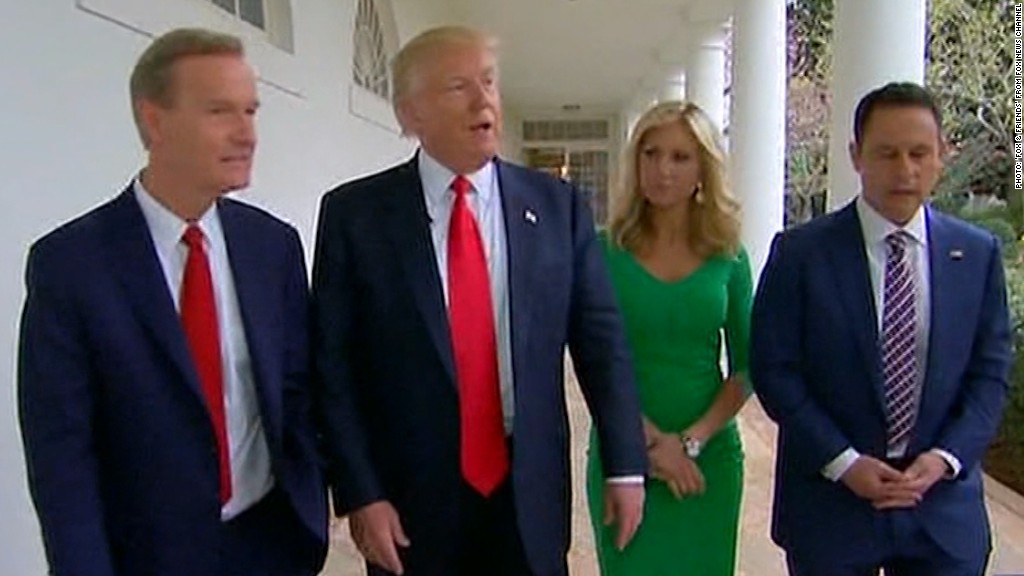 The king of the bond market is angry.
Billionaire investor Jeff Gundlach says he's joined Twitter because he's "getting tired" of inaccurate reporting about him.
"I've had five consecutive news reports that are completely fallacious," Gundlach said Monday at the 22nd annual Sohn Investment Conference in Manhattan.
Gundlach, whose recent success has given him the unofficial "bond king" title that used to be reserved for rival Bill Gross, didn't explain which stories upset him.
The CEO of DoubleLine Capital said he's "shunned social media," other than Twitter. His Twitter handle? @TruthGundlach.
Within two hours, Gundlach amassed more than 4,000 followers, compared with just two followers when he began speaking.
Related: Why stocks aren't going anywhere lately
Gundlach's love for Twitter(TWTR, Tech30) gives him something in common with President Trump, who famously uses the platform to bypass the mainstream media and get his message directly to supporters.
Gundlach surprised the crowd of finance professionals at last year's Sohn conference by predicting an upset in the race for the White House.
"I think you need to prepare for a Trump presidency," Gundlach said at the May 2016 event, adding that Trump would dramatically add to the U.S. debt by ramping up government spending.
Financial professionals pay $ 5,000 for tickets to attend the Sohn conference. This year's event raised more than $ 3 million to treat and cure pediatric cancer.
Besides bashing the media, Gundlach expressed skepticism about the Trump rally on Wall Street. Gundlach, who mostly invests in bonds, said the S&P 500's valuation is at a "stretched level" when compared to the total size of the U.S. economy.
"There's just not a lot of upside," Gundlach said.