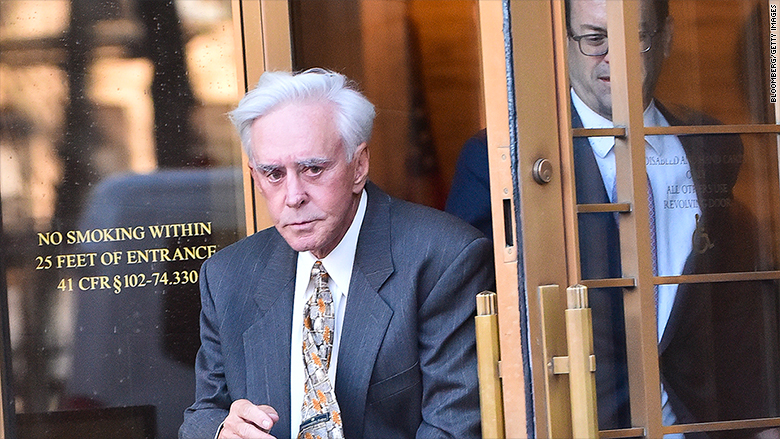 Las Vegas gambler William "Billy" Walters just lost the bet of a lifetime.
Walters, whose risky bets earned him the title of the "most dangerous sports bettor in Nevada," was convicted of insider trading charges Friday, a federal prosecutor in Manhattan said.
"Billy Walters lost his bet that he could cheat the securities markets on a massive scale and get away with it scot-free," said Joon Kim, the acting U.S. Attorney for the Southern District of New York.
He hasn't been sentenced yet, but Walters could face prison time for his crimes.
Related: Prosecutor fired by Trump leaves legacy as Wall Street crime-buster
Kim said Walters made more than $ 43 million by making trades based on inside information about Dean Foods, which he received from one of the company's board members.
Walters made headlines last year when famed golfer Phil Mickelson — who's currently competing in The Masters in Georgia — was ordered to pay the Securities and Exchange Commission $ 1 million in fines for profiting off a tip from Walters about Dean Foods(DF).
Federal investigators also questioned activist investor Carl Icahn regarding the matter, probing whether Mickelson and Walters made money selling shares of Clorox(CLX) around the time that Icahn announced his interest in buying the company.
Neither Mickelson nor Icahn faced criminal charges.