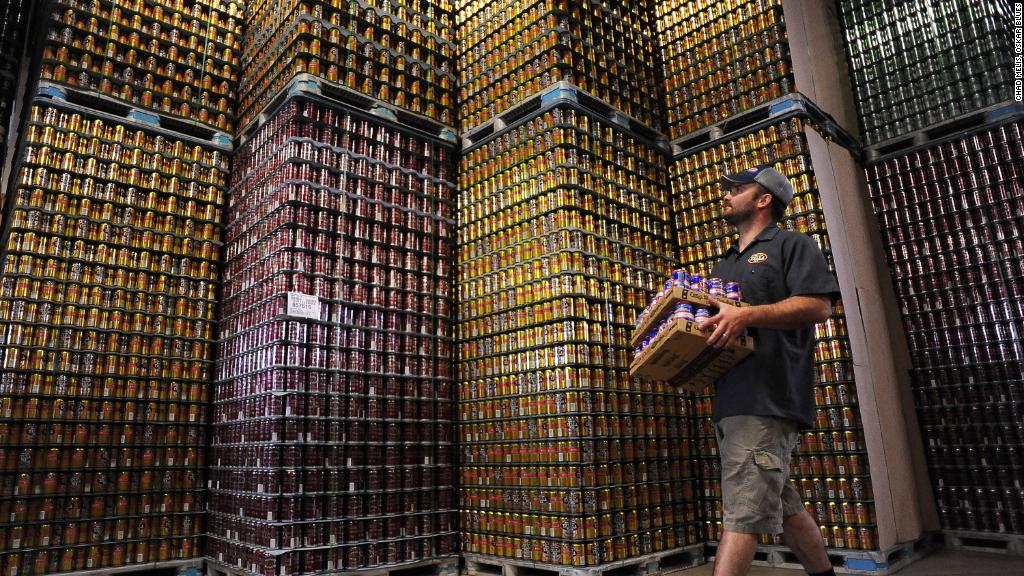 The US economy is poised for some good news after a tumultuous week.
The Labor Department will publish the March jobs report at 8:30 a.m. ET on Friday.
Steady as she goes: Economists forecast that the US economy gained 185,000 jobs in March, which would be another solid gain. They also expect the unemployment rate to fall to 4%, which would be the lowest since 2000. Wages are expected to be up 2.7% compared with a year ago. All those numbers would be similar to recent months.
Trade war fears loom large: The US and China announced that they would impose tariffs on each other at an unspecified time in the future. Among businesses, farmers, lawmakers and investors, the back-to-back proclamations stoked fears of a trade war. Concerns had cooled somewhat by Wednesday afternoon, but the potential economic damage of the trade actions could jeopardize future job growth.
Related: US economy poised for a milestone: 90 straight months of job growth
89 going on 90? If the economy added jobs in March, it will mark the 90th consecutive month of job gains — seven and a half years. That streak is a record, according to Labor Department figures that go back to the 1930s. Strong job growth has been a catalyst of the economy's almost nine straight years of growth. It is the third-longest expansion in US history, behind those in the 1960s and 1990s.
Wall Street has its eye on one number: Wage growth. If it's significantly higher than expected — say 3% — then Wall Street could have a bumpy Friday. Higher wage growth is a sign that inflation is picking up. And when inflation rises, the Federal Reserve may need to raise interest rates faster than investors expect. Rising rates make bonds more attractive to investors, cooling the appetite for some stocks.