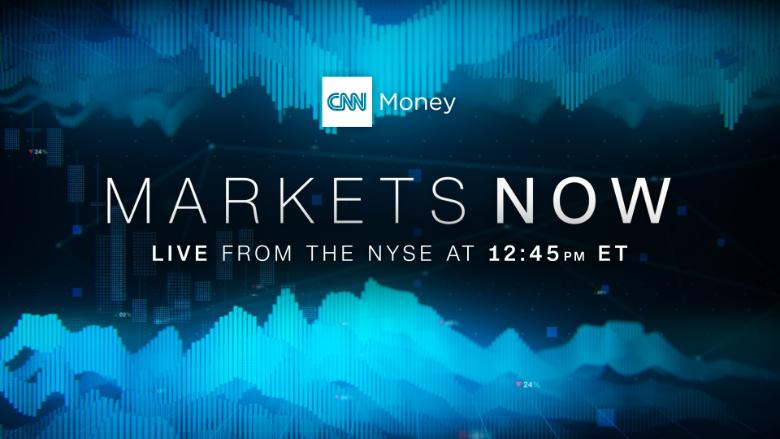 CNNMoney's new "Markets Now" show is launching on Wednesday.
Hosted by CNNMoney's editor-at-large Richard Quest and anchor Maggie Lake, the weekly program will stream live from the floor of the New York Stock Exchange.
The show premieres at a time of great volatility for Wall Street. The markets have been rocked by worries about inflation, fear of a trade war and President Trump's attacks on Amazon.
You can catch the 15-minute program every Wednesday at 12:45 p.m. ET at your desk or on your phone or tablet. The show streams on CNNMoney.com/MarketsNow.
Each episode of "Markets Now" will feature exclusive analysis from leading figures in investing and markets. First up is Vincent Reinhart, chief economist and macro strategist at BNY Mellon AMNA.
Reinhart was previously chief US economist and managing director for Morgan Stanley. He worked at the Federal Reserve for 24 years.
On Wednesday, Reinhart will weigh in on the top stories of the week, including trade, the upcoming jobs report and the Fed's plans for interest rates.
Related: Watch Markets Now here
Jim Chanos, founder and president of Kynikos Associates, and Austan Goolsbee, who served as chairman of the Council of Economic Advisers under President Barack Obama, will join the hosts on future episodes.
Can't watch at 12:45? Don't sweat it. Interview highlights will be available online and through the Markets Now newsletter, delivered to your inbox every afternoon.