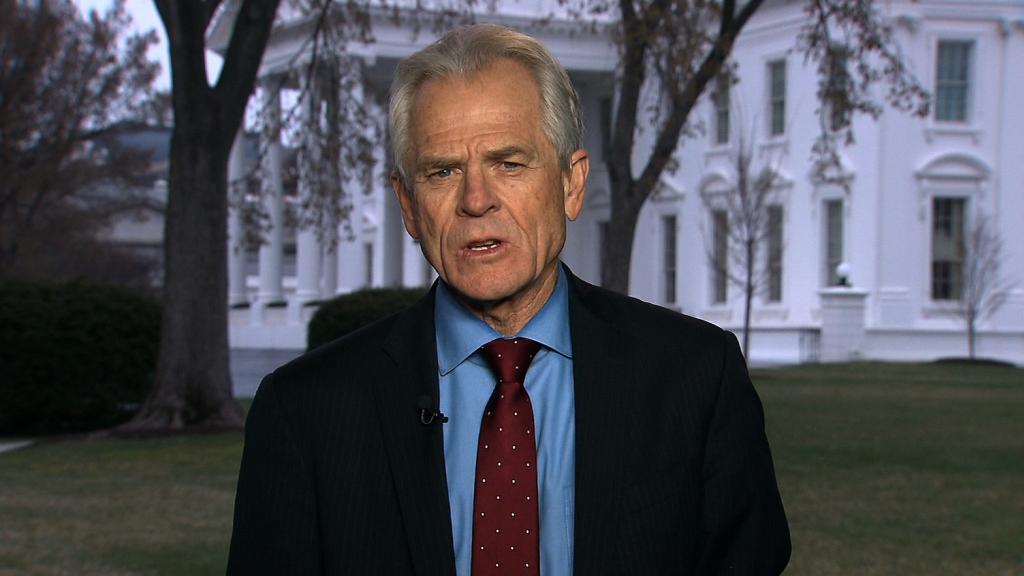 President Trump granted tariff exemptions to six countries and the European Union, initially easing fears of a global trade war.
But it's increasingly clear those countries will still face a penalty.
"It's not an exemption like it's a Get Out of Tariff Free card," White House trade adviser Peter Navarro told CNN's Richard Quest on Wednesday. The White House has said "nothing about letting countries off scot-free."
Last week Trump imposed a 10% tariff on imported aluminum and a 25% tariff on imported steel — except for the countries granted exemptions. Beyond Europe, the countries were Mexico, Canada, Brazil, Argentina, Australia and South Korea.
Together, they account for about two-thirds of steel exports to the United States.
Initially, some outside investors and economists thought that the exemptions put those countries in the clear. In 2002, President George W. Bush imposed a global tariff on steel, but exempted Canada and Mexico.
But the exempted countries will probably still face a quota — a limit on how much steel or aluminum they may ship to the United States each year. It's a tool President Ronald Reagan used on Japan in the 1980s.
The White House revealed its first quota on Tuesday. South Korea must cut its annual steel exports to the United States by 30% between the two countries, which just renegotiated a trade agreement. The quota takes the place of the 25% steel tariff. South Korea will still pay the 10% aluminum tariff.
Related: The shocking thing about Wall Street's fear of a trade war
Tariffs are generally worse than mutually agreed-upon quotas. But quotas are still a barrier that can sour trade relations, and they put more teeth in Trump's trade action on steel and aluminum than some investors expected.
The other exempted nations have until May 1 to negotiate deals with the Trump administration. White House officials said Tuesday that each country's exports will be judged separately. The 30% reduction that South Korea received may not apply to the others.
Despite stock market volatility triggered by fears of a trade war, Navarro said no one should be surprised by Trump's trade policy. He noted that the investigations that resulted in the tariffs took several months. He also pointed out that Trump himself promised as a candidate that he would be tough on trade.
"The president said he was going to come in and get fair and reciprocal trade, so why is anyone surprised he's actually doing it? What a concept," Navarro told Quest. "Nobody didn't see this coming."