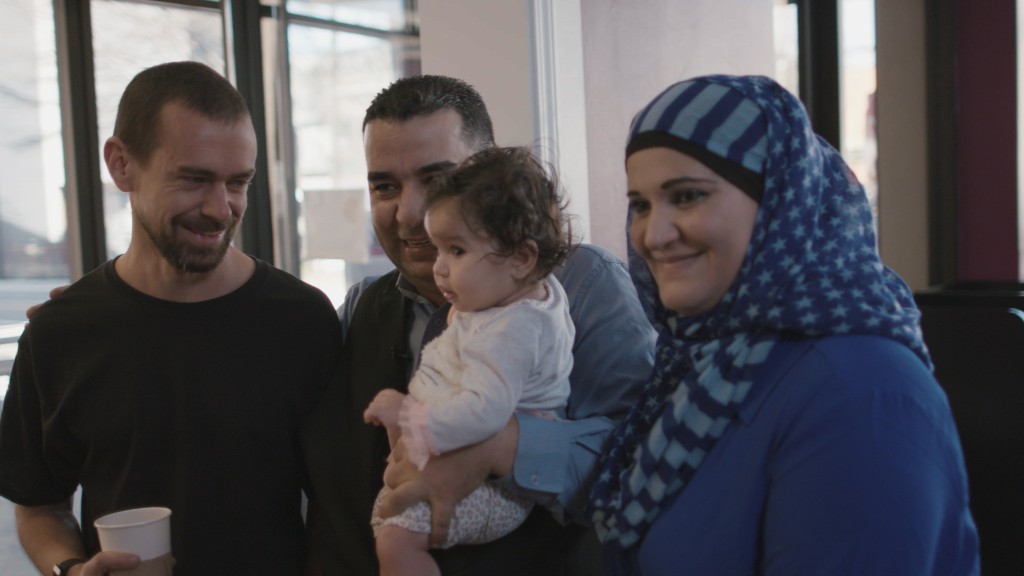 The Trump administration's immigration ban means that an Oscar nominee, Asghar Farhadi, may not be able to attend the awards ceremony next month.
Farhadi is the director of "The Salesman," which is up for the foreign language film award. He is Iranian. Citizens from Iran and six other majority-Muslim countries have been banned from entering the United States for the next three months.
Related: Trump's immigration ban sends shockwaves
Farhadi had no comment on the travel restrictions on Saturday. But Trita Parsi, the head of the National Iranian American Council, publicized the situation on Saturday, identifying it as one example out of many.
The awards — Hollywood's biggest night of the year — will take place on February 26.
"He can't come in. He's an Iranian passport holder, so he cannot come in. There's no way around that unless Trump wants to give an exception," Parsi said in a telephone interview with CNN.
Parsi said Farhadi had yet to make a decision about whether to seek some sort of exception.
The case generated a lot of media attention on Saturday.
In a statement, a spokesperson for the Academy of Motion Picture Arts and Sciences, which puts on the Oscars, said, "The Academy celebrates achievement in the art of filmmaking, which seeks to transcend borders and speak to audiences around the world, regardless of national, ethnic, or religious differences. As supporters of filmmakers-—and the human rights of all people—around the globe, we find it extremely troubling that Asghar Farhadi, the director of the Oscar-winning film from Iran A Separation, along with the cast and crew of this year's Oscar-nominated film The Salesman, could be barred from entering the country because of their religion or country of origin."
The TriBeCa Film Festival's Twitter feed called the situation "heartbreaking and unacceptable."
There was speculation about whether other filmmakers and other artists would speak out about Farhadi's case.
"Obviously it's putting a dark shadow over this event," Parsi said. "This is supposed to be a celebration of art that's supposed to be without boundaries. And now we see what boundaries do."
"The Salesman" is one of five films up for the foreign language Oscar this year. Farhadi's film "A Separation" won the award back in 2012. It also won the Golden Globe for best foreign language film, and Farhadi used the opportunity to make a statement about Iran.
"I think they are a truly peace-loving people," he said from the stage.
If Farhadi does not win the Oscar next month, Parsi said, "I hope the winner will speak on this behalf, and express their sentiments about rejecting a genius like Asghar Farhadi on the sole basis that his origin is Iran."
— CNN's Audrey Benson, Daniel Nikbakht, Sandra Gonzalez and Chloe Melas contributed reporting.