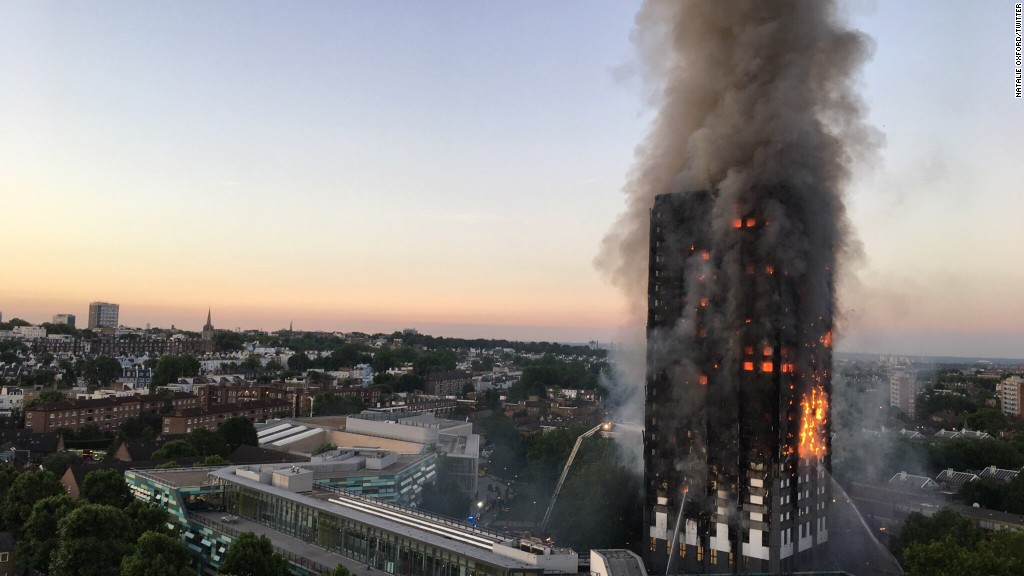 The Brits want to pay higher taxes.
Forty-eight percent of Britons believe the government should hike taxes in order to spend more on health, education and social benefits. Another 44% want tax payments to stay the same. The least popular option? Just 4% of Brits think the government should cut taxes and spending.
It's the most support for higher taxes since 2004, according to the nonpartisan British Social Attitudes survey, and a sign that Brits may be growing weary of budget cuts.
Conservative governments pushed for hefty reductions to welfare programs and froze public sector wages in order to slash the budget deficit in the years after the financial crisis.
The British Red Cross said earlier this year that the country's health system was facing a "humanitarian crisis" because of the cuts and high demand for services.
Whether to continue with the austerity program was a major issue during the recent general election that saw Prime Minister Theresa May lose her majority in parliament. Jeremy Corbyn, who campaigned on a promise to reverse the cuts, led the opposition Labour Party to its highest share of the vote since Tony Blair's landslide victory in 2001.
The British Social Attitudes survey, which is published annually, showed that a majority of Brits support more spending on old age pensions and law enforcement. Over 70% want additional funds for education, while 83% back more spending on health care.
Related: U.K. election: The end of austerity?
One problem: The country, which voted a year ago to leave the European Union, doesn't have any spare funds.
"A slowing economy, a potential hefty exit payment to the EU, and an eventual gradual rise in borrowing costs are all coming the U.K.'s way," said Yael Selfin, an economist at KPMG.
Yet anger appears to be building.
The Grenfell Tower fire, which earlier this month killed at least 79 people, called further attention to the effects of austerity. Many other towers thought to be at risk of a similar incident are subsidized and mixed-use housing blocks, whose occupants complain of longstanding neglect by the authorities.
Related: Arconic halts sale of Grenfell Tower cladding panels for high rises
Corbyn blamed budget cuts for the fire on Wednesday.
"What the tragedy of Grenfell Tower has exposed is the disastrous effect of austerity," Corbyn told parliament. "When you cut local authority budget by 40% we all pay a price in safety."
Corbyn said that he would put forward an amendment to the Queen's Speech, which outlines the government's priorities, that would reverse cuts to police and fire services, and lift the cap on public sector worker pay.