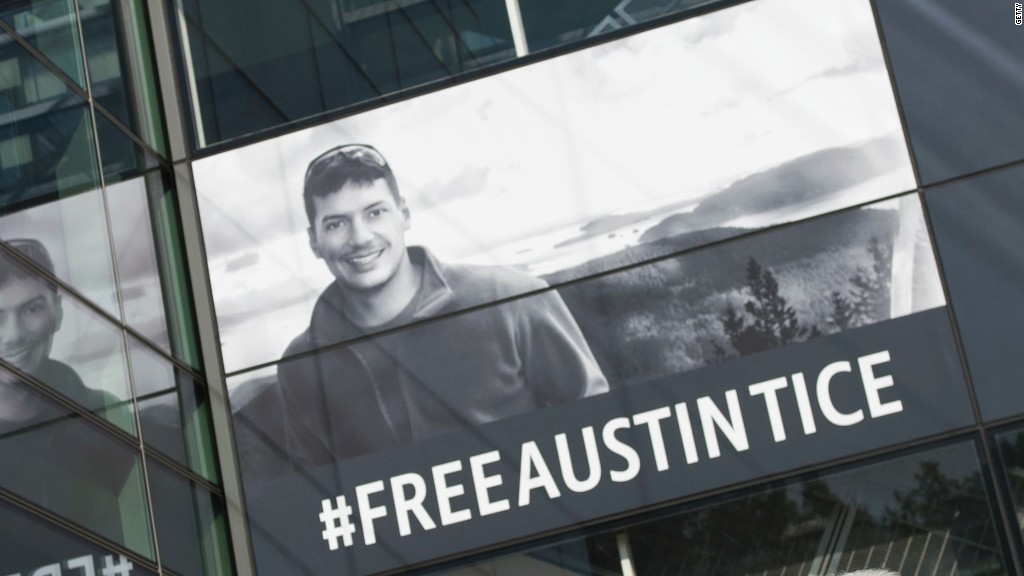 Austin Tice's Christmas stocking was hanging on the mantle again this year — the fifth Christmas that Tice has been missing.
The American journalist disappeared in Syria in August 2012. But his parents, Debra and Marc Tice, have remained optimistic that he will return home safely. The family was recently buoyed by a U.S. government assessment that there is "high confidence" Tice is still alive.
"It was extremely comforting," Marc said. "And uplifting," Debra added.
"We have every reason to believe he's reasonably well," Marc said in an interview for CNN's "Reliable Sources." "And so we continue to press that there's every reason to do everything possible. Keep doing everything possible to bring him home."
The Tices also expressed hope that the Trump administration continues President Obama's efforts to find Austin.
"We do believe that the current administration has been all in for Austin, doing all it can to bring him home," Debra said.
The Tices said they have started "reaching out" to the Trump transition team. "We have every confidence that the momentum which has been created with the current administration will continue to grow with the incoming administration until Austin is safely home."
The Newseum, a museum dedicated to the news industry on Pennsylvania Avenue in Washington, D.C., recently unfurled a banner about Tice, seeking to increase public awareness of the case. Trump's inaugural motorcade will pass by the Newseum on January 20.
Marc Tice reiterated what the family has said in prior interviews — that "his captors have not reached out to us."
But Debra said "we've had credible reports, ever since Austin was taken, that he is alive, so we've hung onto those messages without doubt, without any doubt."
The Tices spent the Christmas holiday with their other six children in Houston.
"Like many others, our family has evolved a wealth of dearly held traditions, which are part of our family identity," Marc and Debra said in a New Year's Eve email message. "If Austin were to walk in our door this holiday season or any since he's been captive, he would know exactly where we were in the process of the celebrations, and be able to immediately join in."
They added: "And his gifts were under the tree waiting for him. Next Christmas, God willing, he will have a backlog of stocking stuffers and presents to open, and we will love every moment of it."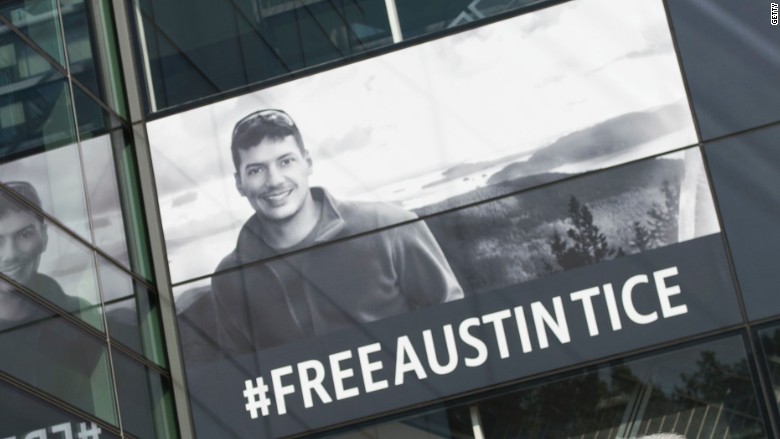 This article passed through the Full-Text RSS service – if this is your content and you're reading it on someone else's site, please read the FAQ at fivefilters.org/content-only/faq.php#publishers.
Recommended article: The Guardian's Summary of Julian Assange's Interview Went Viral and Was Completely False.