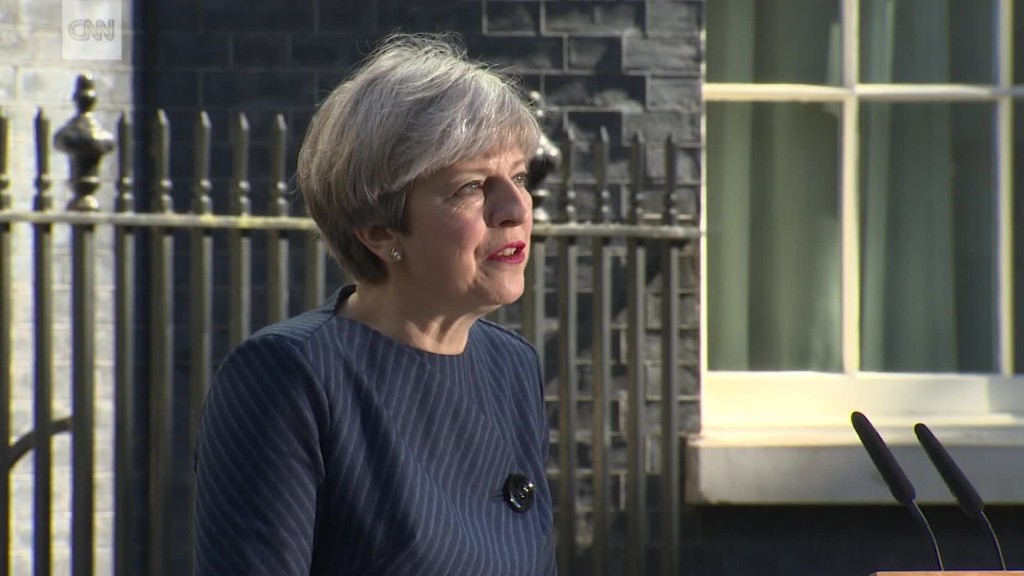 The pound swung wildly on Tuesday after Prime Minister Theresa May called for an early election, a political gambit that will add to uncertainty as the U.K. negotiates its exit from the European Union.
The British currency dropped by nearly 1% against the U.S. dollar ahead of May's surprise announcement, but it reversed course and entered positive territory as she spoke. The pound continued to strengthen as investors digested the news, rising 0.8% to approach $ 1.27, its highest level against the dollar in 2017.
"The market reaction was extremely volatile on the back of this event," said Naeem Aslam, chief market analyst at Think Markets UK. "The currency recovered all the losses while she was making her speech."
The pound has still lost more than 15% of its value since the Brexit referendum in June 2016, when it was trading at $ 1.50.
London's FTSE 100 index, meanwhile, was down 1.6% on Tuesday — a sharper decline than other stock markets in Europe.
May became prime minster following the resignation of David Cameron last summer after he failed to persuade British voters to back continued membership of the EU. An election gives May the chance to cement her political position and win support for her vision of Brexit.
Related: Brexit triggered: 5 huge obstacles to an amicable divorce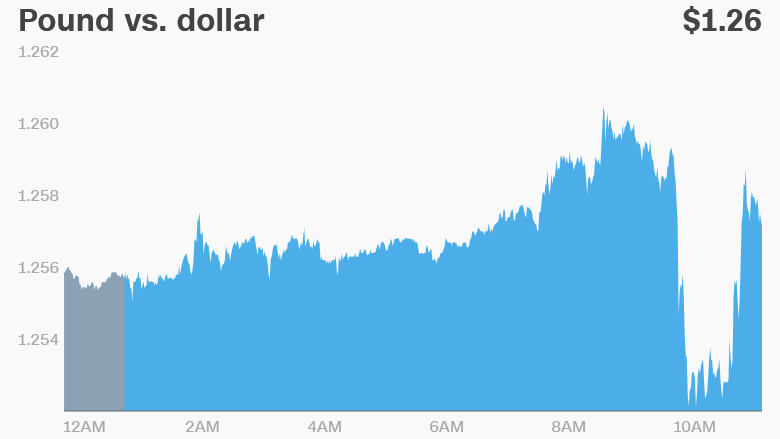 Public support for May's political opponents — the Labour Party and the Liberal Democrats — remains at very low levels in the wake of the June referendum on Britain's membership in the EU.
The election will be held June 8.