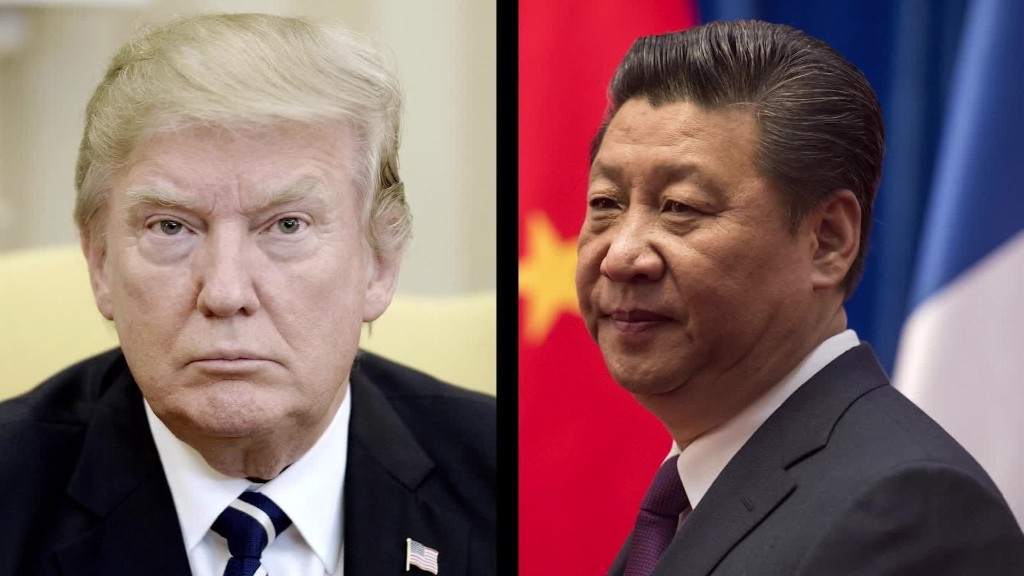 Treasury Secretary Steven Mnuchin said his meetings with world finance leaders have helped ease their concerns that the United States is moving to hard-edged protectionist trade policies.
"People feel a level of comfort in understanding the Trump administration's policies, now that we have had the ability to interact a few times," Mnuchin told reporters Saturday after a two-day summit with G7 finance ministers and central bank chiefs.
Trade was kept off the official agenda during the meeting. But Mnuchin said trade was discussed "a lot" and his counterparts have become "more comfortable" with the administration's agenda.
The G7 is made up of the United States and six other major economies — Canada, Germany, Japan, Britain, France and Italy.
He said the discussions, which also included topics like cybersecurity and combating terror financing, were "very productive."
Related: Mexico: 'We have a lot of alternatives'
Mnuchin met with several of his counterparts in one-on-one meetings on the sidelines of the summit.
He said the Trump administration's economic policies aren't directly aimed at pursuing policies that would restrict trade, but rather are meant to spur U.S. growth and aid the global economy.
"Our objective is to create opportunities for American workers to make things and export them," said Mnuchin, pointing to the administration's recent move to allow U.S. farmers to sell beef to China.
Steps taken by President Trump on trade and regulation since taking office have left foreign counterparts jittery. He has sparked fears of protectionist policies and concerns that the United States will renege on promises to keep the global financial system safe.
"We don't want to be protectionist," Mnuchin said. "But we reserve our rights to be protectionists to the extent that we believe that trade is not free and fair."
Already, Trump has yanked the United States out of the 12-nation Trans Pacific trade agreement and threatened to pull out of its NAFTA agreement with Canada and Mexico. He has ordered the Commerce Department to investigate whether steel imports pose a national security threat.
Related: NAFTA: What it is, and why Trump hates it
The head of International Monetary Fund, Christine Lagarde, has previously said that one of the biggest risks facing the global economy is "the sword of protectionism hanging over global trade."
Italy's Minister of Economy and Finance Pier Carlo Padoan said there was agreement that trade is a "fundamentally positive situation we want to maintain and cultivate going forward."
Mnuchin said preliminary discussions have begun with Canada and Mexico to renegotiate NAFTA, a topic that came up for discussion during his one-on-one meeting with Canadian Finance Minister Bill Morneau.
While formal negotiations have yet to begin, Mnuchin expressed optimism that the countries would be able to fix the trade agreement in a way that would be a win for all three countries.
Still, a final agreement issued by G7 ministers on Saturday said officials were "working to strengthen the contribution of trade to our economies" — a far weaker pledge than last year's statement from the Group of 20 leaders to disavow any signs of protectionism.