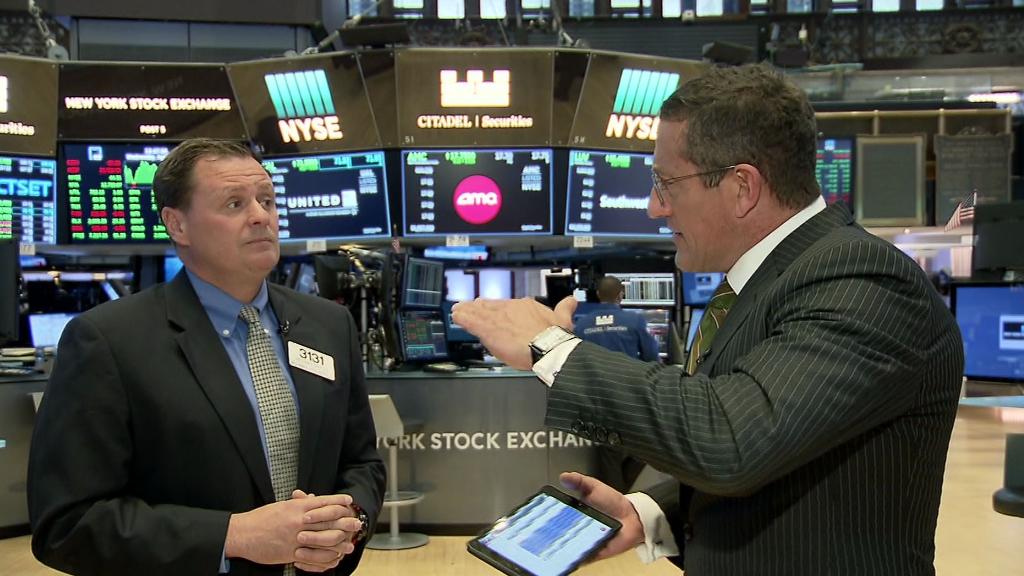 Stocks are set to fall for the sixth straight day.
The Dow was on track to lose 40 points at the open on Wednesday. The S&P 500 and the Nasdaq pointed 0.3% and 0.4% lower apiece.
Related: Hedge fund manager Kyle Bass will join Richard Quest on 'Markets Now'
The Dow is in the middle of its worst run in more than a year. A 425-point rout on Tuesday sent the index back into negative territory for the year.
"2017 was a walk in the park. The park has now become more treacherous," said Ed Yardeni, president of Yardeni Research.
Rising bond yields and oil prices are putting pressure on a vulnerable market. The yield on the 10-year US Treasury note crossed 3% for the first time in more than four years Tuesday morning. Car loans and mortgage prices are linked to the benchmark 10-year note, and rising rates will raise borrowing costs for companies and consumers.
Related: Why everyone is stressing about the 10-year Treasury yield
Oil prices have marched toward $ 70 a barrel in recent weeks on geopolitical tensions in Syria and Iran. OPEC's production cuts have mopped up a global oil glut that caused oil prices to crash to $ 26 a barrel in 2016.
The combination of higher yields in the bond market and oil prices have led to growing expectations of inflation and raised speculation that the Federal Reserve will hike interest rates at a faster pace to prevent the economy from getting too hot.
"Inflation fears have started creeping back," said Lindsey Bell, an investment strategist for CFRA Research.
On Tuesday, Caterpillar(CAT), an industrial bellwether, warned on its earnings call that the last three months were its "high-water mark" for the year, sending a chill across the market. Caterpillar lost 6% on Tuesday.
Although corporate profits have been strong during earnings season, the "market is not rewarding companies for those reports because expectations were so high," Bell said.