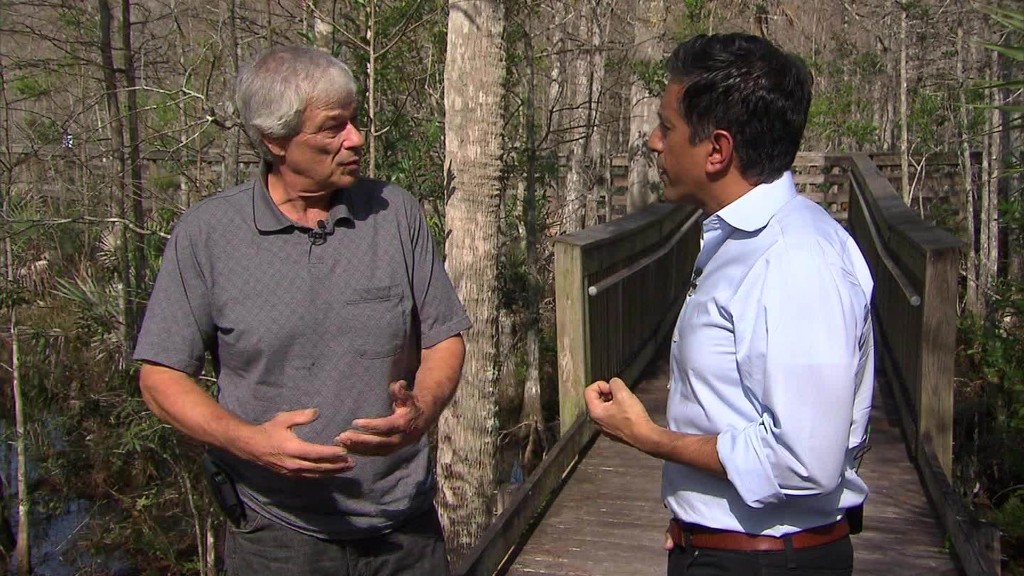 The deductibles are just too darn high.
That's the main issue President Trump'ssupporters have with their Obamacare coverage, according to a new survey by the Kaiser Family Foundation. But they are also concerned that Republicans won't solve the problem.
The non-profit research group interviewed 48 Trump voters in Ohio, Pennsylvania and Michigan in December to get their views on Obamacare, Medicaid and the Republicans' plans to replace the health reform law. All of the people surveyed had coverage either through the Obamacare exchanges or Medicaid or they were uninsured.
Many of those with Obamacare plans — who mostly described themselves as healthy, but just getting by financially — said they were particularly "frustrated" with high out-of-pocket costs and deductibles. They worried they would not be able to afford their doctors' bills, leading them to skip needed care.
Related: Three ways Republicans want to replace Obamacare
"It's an extremely high deductible … I can't even tell you what it is because I purposely do not go to the doctor because I can't afford it," said Deborah of Columbus, Ohio. "I have insurance and I don't use it."
Obamacare participants also chafed at the high cost of prescription drugs, with some having to choose between taking their medication or paying their rent. While they blamed drug companies for the high prices, they felt their insurance should protect them better. For some, their medications were not covered by their plans, while others had yet to hit their deductibles. One man from Harrisburg, Pennsylvania, described flying to Poland to get his insulin. It's so much cheaper there that he saves $ 8,000 a year doing this.
Enrollees were also frustrated by their plan choices on the exchanges, noting they didn't have enough information to choose a plan that meets their needs. And they were irked by surprise medical bills, not realizing they hadn't hit their deductibles or had seen a provider outside their network.
Watch: Trump voters talk about Obamacare
"Part of it for me is not knowing what I can and cannot do," said Amy, who lives in Harrisburg. "I don't know what's going to be covered, what I'm going to have to pay for, who I can go see."
When it comes to replacing Obamacare, survey participants say their top priority is to make coverage more affordable, particularly in terms of out-of-pocket costs. But their list is long: Access to more doctors and hospitals. Fewer choices and more information from insurers about benefits and treatment costs. No mandate that requires all Americans to be insured. Continued coverage for those with pre-existing conditions. The ability to tailor coverage to fit their needs. Most wanted the law to be repealed and replaced at the same time.
Trump supporters trusted the president to make things better, but they did not favor some of the policies that Republicans have bandied about. GOP lawmakers remain divided over how to replace the landmark law.
Related: One thing Paul Ryan's health care plan has in common with Obamacare
Those surveyed were not enamored with the idea of high-deductible plans coupled with health savings accounts, a popular Republican measure. While participants saw HSAs as another way to pay for care, they said they did not have to money to put in the accounts to cover their out-of-pocket costs.
Also, they felt premium tax credits should take income into account, not simply age. Obamacare's subsidies are based on the former, while Republicans want their credits to vary with age.
Survey participants who were enrolled in Medicaid had a very different outlook. Though they were sicker than the Obamacare enrollees surveyed, they were generally highly satisfied with their coverage. They found it affordable and allowed them to obtain needed medications.
Many did not realize that they had coverage thanks to Obamacare's expansion of Medicaid to low-income adults so they were not aware that their care could be at risk if the law was repealed.