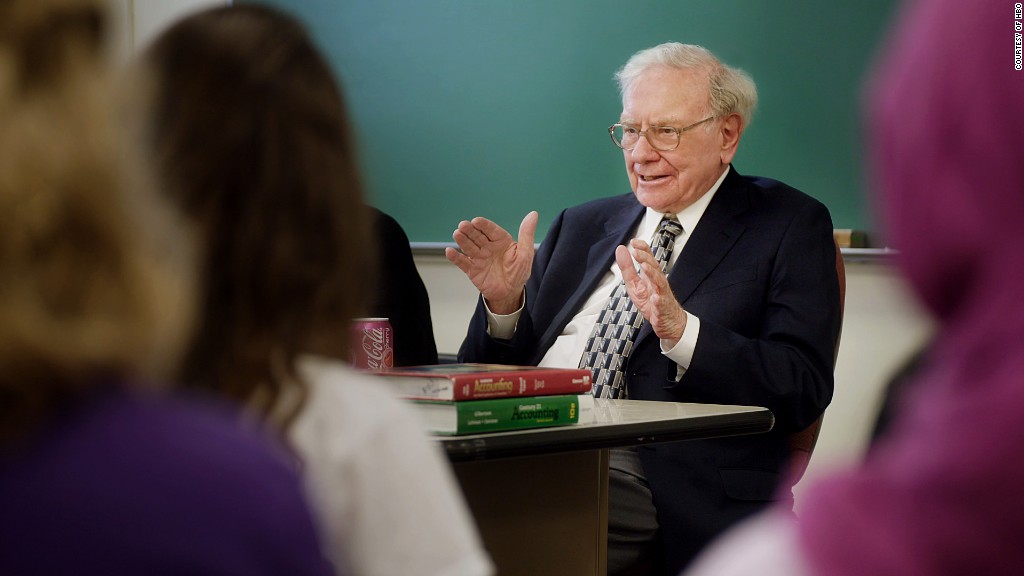 The so-called Woodstock of Capitalism has begun.
Tens of thousands of people gathered to hear Warren Buffett impart wisdom and answer questions at Berkshire Hathaway's annual shareholders meeting, which kicked off Saturday morning.
Thousands more are likely to tune in via Yahoo Finance, which is livestreaming the festivities.
There's plenty for Buffett, 86, and right-hand man Charlie Munger, 93, to talk about.
Buffett, sitting next to Munger onstage, led with a characteristic quip.
"You can tell us apart because he can hear and I can see … That's why we work together so well," Buffett said to audience laughter.
Buffett is likely to face questions about politics, ethics and his business.
The billionaire announced earlier this week that he's dumped about a third of his IBM(IBM, Tech30) stock. He's the company's largest shareholder.
His other major holdings have also attracted a lot of attention recently. Wells Fargo(WFC) remains under scrutiny for its fake accounts scandal, and the airline industry has come under fire for its treatment of customers. Berkshire has a sizable stake in United(UAL), Delta(DAL), American(AAL) and Southwest(LUV).