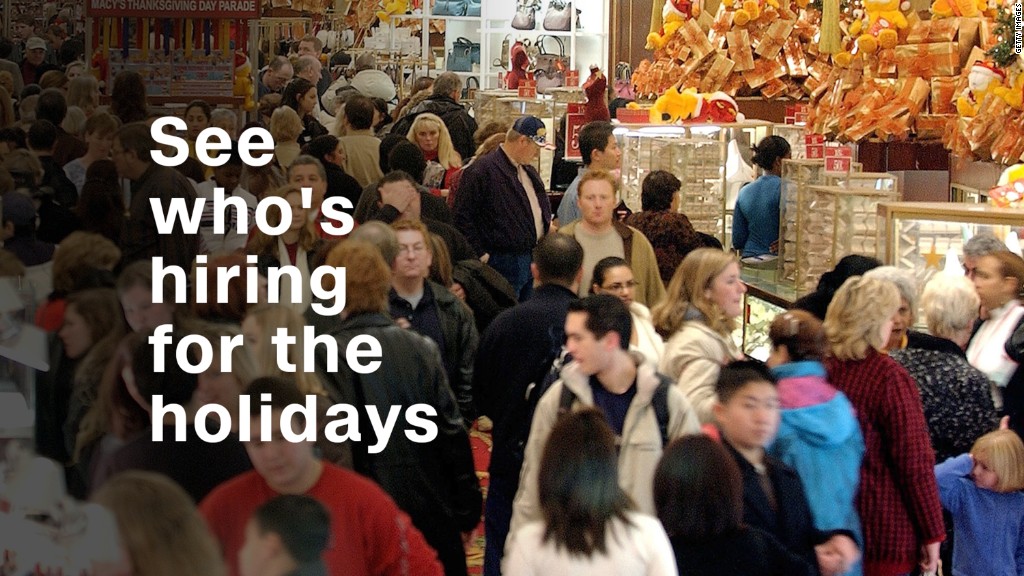 The U.S. jobs market took a hit from Hurricanes Harvey and Irma in September. On Friday the Labor Department will issue a report that shows will show just how well it's recovering.
The October jobs report is due out at 8:30 a.m. ET Friday. It will also contain a revision of the initial September readings, which showed unemployment falling to a 16-year low of 4.2%, even as the economy lost 33,000 jobs at the same time.
Here's what to look for.
A big bounce back is expected. Economists surveyed by CNNMoney forecast that employers added 301,000 jobs in October. The economy lost 33,000 jobs in September because many Houston and Florida employers were closed due to the storm. Many of the people affected by the storms were low-wage hourly workers, particularly at fast food restaurants. As business returns to normal in those areas, jobs are expected to return as well.
Recovery is job one. The number of people working to help Houston and Florida recover from the storm might help boost the jobs numbers. The number of construction jobs could increase as people hire workers to make repairs. And jobs in in real estate, insurance and even hospitality could also climb since so many displaced residents are staying at hotels.
Maybe we didn't lose any jobs. The Labor Department reports how many jobs are created each month based on a survey of tens of thousands of employers. But the the government had difficulty contacting many employers in the areas affected by the storms. If follow-up surveys with those employers reveal that some workers remained employed even if the employer was closed, the September reading could be revised to show a gain in jobs.
Hurricane Maria, which hit the U.S. Virgin Islands and Puerto Rico, won't affect either the September or October jobs numbers. While the Labor Department does track jobs on those islands, they are not included in this report.
Full employment? Economists expect that that the unemployment rate will stay at 4.2%, which is what most consider to be full employment. Even if unemployment ticks up, that might be because the stronger labor market has prompted some unemployed people who had stopped looking for work to resume their search. The unemployment rate only counts people who are actively seeking a job.
Trump vs. Obama President Trump frequently brags about the jobs created on his watch, and criticizes the state of the economy under President Obama. But in Trump's first eight months in office there have been 1.1 million jobs created, compared to the 1.7 million jobs that were in Obama's last eight months in office. Even if there is a big gain in October, and a revision of September's reading, it will be tough for Trump to close the gap with his predecessor.