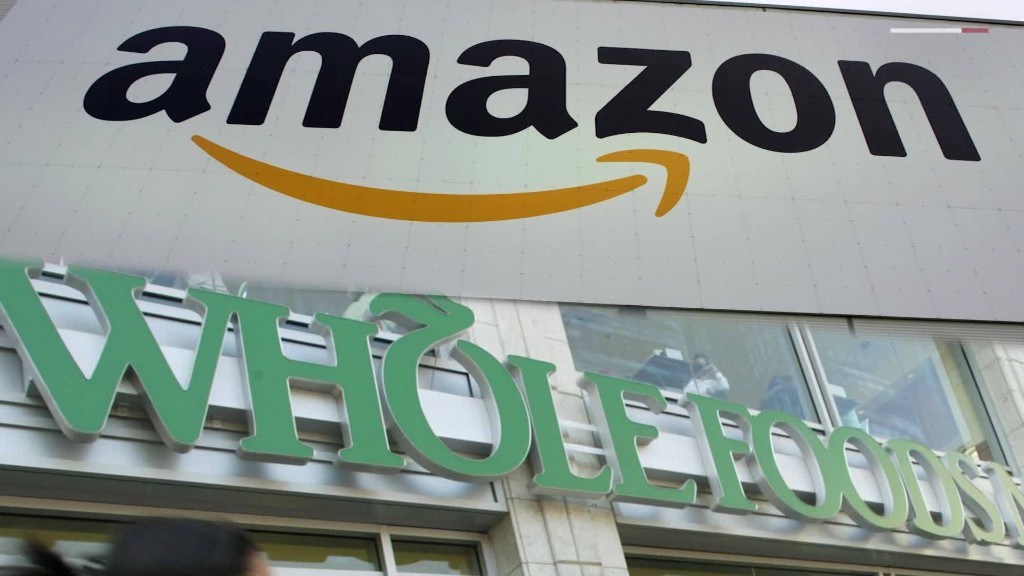 Whole Foods is celebrating Prime Day with an appetizing offer: free money.
The Amazon-owned grocery chain is offering Prime members a $ 10 credit to use during the 36-hour Prime Day extravaganza when they spend $ 10 or more at Whole Foods between July 11 through 17.
Whole Foods is also offering other deals, including doubling the cash back bonus to 10% from 5% for Amazon Prime Rewards Visa card holders between July 14 through 17.
First time customers of Amazon's Prime Now delivery service will get $ 10 off their first order and an additional $ 10 off a future order.
Related: Amazon is expanding Prime Day
Prime members will also save on groceries. For example, Amazon (AMZN) is offering 40% off boneless chicken breasts, self-serve cookies and buy-one, get-one free boxes of Honey Nut Cheerios and Allegro bagged coffee. These deals also begin on July 11 and last until July 17.
Prime Day begins on Monday, July 16 at 3 p.m. ET. This is the first year that Amazon is incorporating Whole Foods into it.