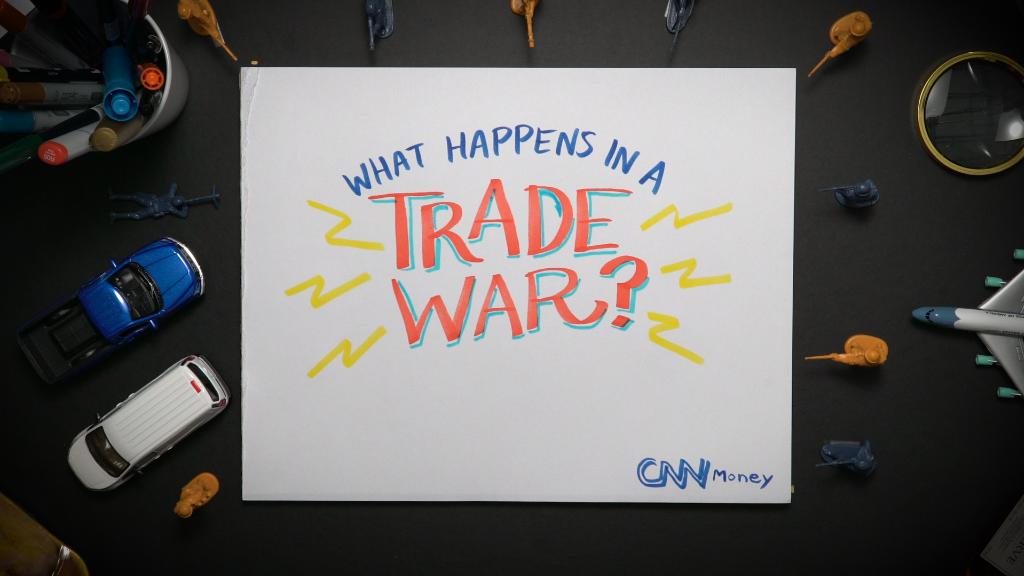 Chinese President Xi Jinping is giving a boost to Wall Street.
The Dow is on track to jump more than 300 points at the open Tuesday after Xi said in a speech that the Chinese government plans to "significantly lower" tariffs on imported cars.
Xi's announcement signaled an "attempt to de-escalate trade tensions," Capital Economics' Julian Evans-Pritchard wrote in a research note.
Related: China's Xi Jinping says tariffs on car imports will be cut this year
President Trump complained as recently as Monday about China's 25% tariff on foreign cars.
"Does that sound like free or fair trade," Trump tweeted. "No, it sounds like STUPID TRADE – going on for years!"
The United States and China have exchanged threats on tariffs in recent weeks, roiling markets. Investors fear a trade war could break out between the two largest economies that would curtail global economic growth.
Related: The stock market can't figure out Trump's trade policy
Lowering tariffs on imported cars "could provide Trump with an opportunity to back down from his tariff threats while claiming a victory of sorts," Evans-Pritchard said.
Xi didn't mention Trump or the United States in his speech, but he stressed the need for tackling problems through dialogue rather than confrontation.
Although Xi said lowering tariffs on imported cars were part of "a new phase of opening up" China, the Chinese government has mentioned the plan before.
When Trump visited China in November, the Chinese government pledged to "gradually and properly" reduce tariffs on imported vehicles, but it didn't give a specific time frame.
"There was little in Xi's speech that we haven't heard before and nothing that would address broader US concerns over China's trade practices," Evans-Pritchard said.
—CNN's Jethro Mullen contributed to this story.